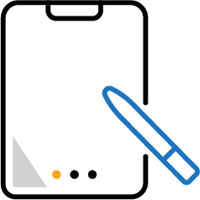 條款與細則
By entering this website and/or using the services provided on this website, you agree to and accept the risks arising from the use of this website and the Service.

Under the law, Tech Nine Limited ("technine") will not be liable for any direct, indirect, consequential, consequential, punitive damages or benefits and loss of revenue arising from the use, access or inability to use the services provided on this website, Including, but not limited to, errors, omissions, interruptions, deletions, deletions, operations or delays in the downloading, downloading or publication of data, text, images or other information contained in, or transmitted or transmitted by the Site, computer virus interference, transmission line failure, and hardware problems.

Without prejudice to the generality of the foregoing information, all services and materials provided and contained on this website are provided by their present circumstances without any express and implied warranties (including but not limited to the accuracy, quality, commercially available quality or suitable use).

Under the law, the technine's total liability for any loss, damage or damage caused, directly or indirectly, by breach of liability, whether contractual, tort or otherwise will not exceed the user through this site to pay the service fee.

In the use of this website (or any part) or the use of any services provided on this website, you have confirmed and agreed that you have read, understand and agree not to withdraw and unconditionally subject to the above disclaimer and all the terms of this website constrained.

technine reserves the right to change or discontinue any of the services provided on this website and/or this website (including but not limited to any services or information contained in this website) without notice.

Unless otherwise stated, the terms and conditions of the amendments will take effect immediately after placing them on this website.

The content of this website is provided by its status quo. technine makes no warranties or representations of any express or implied warranties with respect to the accuracy and completeness of any information contained on this website. technine is not responsible or liable for the contents of this website or any content contained or linked on this website.

Users of the website cannot upload any content that is defamatory, indecent, obscene, vulgar, pornographic, objectionable, violates third party intellectual property rights, is unlawful or violates the contents of the relevant legislation.

technine or other relevant third party service providers, as the case may be, at all times hold the right to copyright in this website, all copyright and ownership and other intellectual property rights (including but not limited to all trademarks, logos, service marks, concepts, images and other information relating to this website) (collectively, "Intellectual Property").

Users of this website may not distribute, reproduce, modify, exhibit or otherwise use intellectual property for commercial or public use in any manner without the prior written approval of technine or other relevant third party service providers.