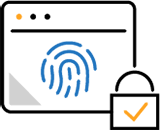 私隱條款
Personal Data (Privacy) Ordinance ("The Ordinance")
The policies and practices of technine ("Company") in relation to the collection, use, security and access of personal data of our customer are as follows:
Types of Personal Data Held
There is no obligation for customers to provide their personal data to us. However, if the personal data requested by us is not provided, we may not be able to provide the services and/or products ("Services") required by customers. We hold details of customers including the names, addresses, identity numbers, telephone numbers, data relating to Services and billing together with other data necessary for the provision of our Services.
Purposes
We collect and hold the personal data of our customers to facilitate our business as a provider of related Services and/or products.
The purposes for which personal data relating to our customers may be used are as follows:
Daily provision of our Services to our customers;

Conduct credit reference checks;

Processing of any payment instructions, direct debit facilities and/or credit facilities in relation to provisioning of our Services or requested by our customers;

Enable daily operation of our customers' accounts and/or the collection of amounts outstanding in our customers' accounts in relation to our Services;

Conduct market research, customer, product and service surveys;

Process any benefits arising out of or in connection with our Services; 

Direct marketing of our Services (subject to the requirements of the Ordinance); 

Handle complaints and enquiries; 

Enable us to comply with our obligations to interconnect or other industry practices;

Prevention or detection of cyber crime;

Provisioning of emergency services;

Joint marketing programs with third parties;

Provisioning of our Services by third parties;

Observe any legal, governmental or regulatory requirements including any disclosure or notification requirements, to which we are subject; and

Any other purposes ancillary and relating thereto. 

Utilise specific personal data in protecting customers against unauthorized use of our Services.
Transfer of Personal Data
Personal data of our customers will be kept confidential but we may disclose and transfer (whether in Hong Kong or abroad) such data to:
Debt-collection agencies or other debt-recovery organizations; 

Subsidiaries, associated or related companies , or 

Any third party who provides services to us in connection with the operation of our business for the purposes mentioned above, subject to the provisions of the Ordinance.
Access and Correction of Personal Data
Under the Ordinance, our customers have the right to: 
Ascertain whether we hold personal data relating to them; 

Request a copy of that data; and 

Request correction of any such data which is inaccurate.
Right of Access to Personal Data
If you have any queries regarding the Company's personal data and privacy policy or should you wish to request access to your personal data or if you wish to correct it, you may email your queries or request to our Personal Data Officer or you may send your request or queries in writing to the above address.
Personal Data Officer
Tech Nine Limited 
Floor 28, No. 9 Wing Hong Street, Cheung Sha Wan, Hong Kong
[email protected] 
The Company may contact you with information about other products and services provided by the relevant company. If you do not wish to receive such information, please write to us at the above address and the data will, without charge, cease to be used by the companies for such purposes.
Security of Personal Data
We restrict access to personal data to persons who have a need to use the data and who have been trained to handle such data properly and observe confidentiality.
Retention of Personal Data
We retain personal data of customers for as long as reasonably necessary to fulfil the purposes of collecting and using the data.